Inspired by a love of music and motivated by a desire to implement their technical prowess, Yianni and Dimitri set up Matrix Studio in 2002. With 15 years' experience working as sound engineers in the music industry and in television, the co-founders decided to utilise their skills and create a studio which would have high quality equipment and a personalised approach to their craft.
The inspiration for the name of the studio is deeply rooted in the etymology of the Greek word 'mitra', which also refers to a part of a console. They set about creating a space that is both inviting and technically superior. Careful attention to detail is paid in order to enable a sound-recording experience which is of an outstanding quality. Dimitri and Yianni focused on creating a Control Room based on the most up-to-date specifications. Having had the experience of researching and designing studios for others, they set about using their expertise to create their own.
By 2004 – in just two years – the studio had an impressive array of equipment including the Trident B Range, one of twenty ever made, expanding its capabilities and productivity. Two additional analog Tape machines (Studer A820 MCH) completed the 32 channels of the Apogee Converters. Yianni and Dimitri further refined and developed the Control Room by installing a pair of ATC SCM100A as the main monitor system.
Furthermore, the studio boasts a wide selection of microphones, hi end converters, outboard processors and instruments, including a DW drum set and Classic vintage amplifiers. In 2009 the studio was further expanded by adding a second recording room and renovating the 'meet and greet' area.
In 2014, we replaced the Trident with the SSL 4000E; the most iconic console in the world and the most sought-after piece of equipment for sound engineers and producers alike. To gain a more authentic sound, we have successfully utilised outboards in combination with plugins.
At Matrix studio we understand the importance of establishing a positive, collaborative atmosphere to respond to your recording needs. Yianni and Dimitri provide a friendly, well-informed service in a technically advanced studio. The diverse and extensive client list includes artists from a vast array of genres; telecommunication companies; TV channels; advertising and marketing companies. For further information do not hesitate to contact Matrix Studio.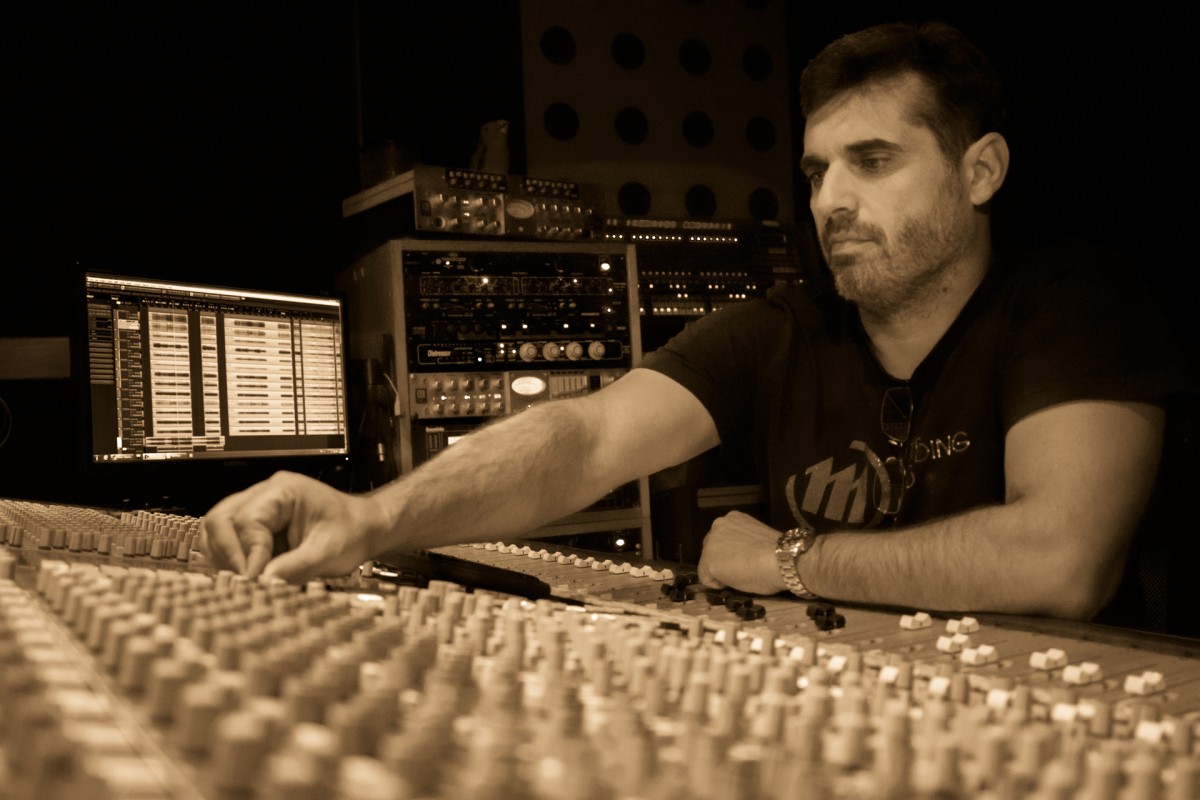 Yiannis Petroyiannis
Yiannis Petroyiannis was born in 1969 and is married with 2 children. He has studied Physics at the Hellenic Open University; Sound Engineering at IEK AKMI; Classical Harmony at the National Conservatory of Athens and Jazz guitar at Philippos Nakas Conservatory. As a professional musician, he used his technical knowledge to work as a columnist for a technical magazine for 10 years. Since 1995, he has worked as a sound engineer at Mega Channel. In cooperation with Dimitris, he founded the Matrix studio where he works as a sound engineer and producer.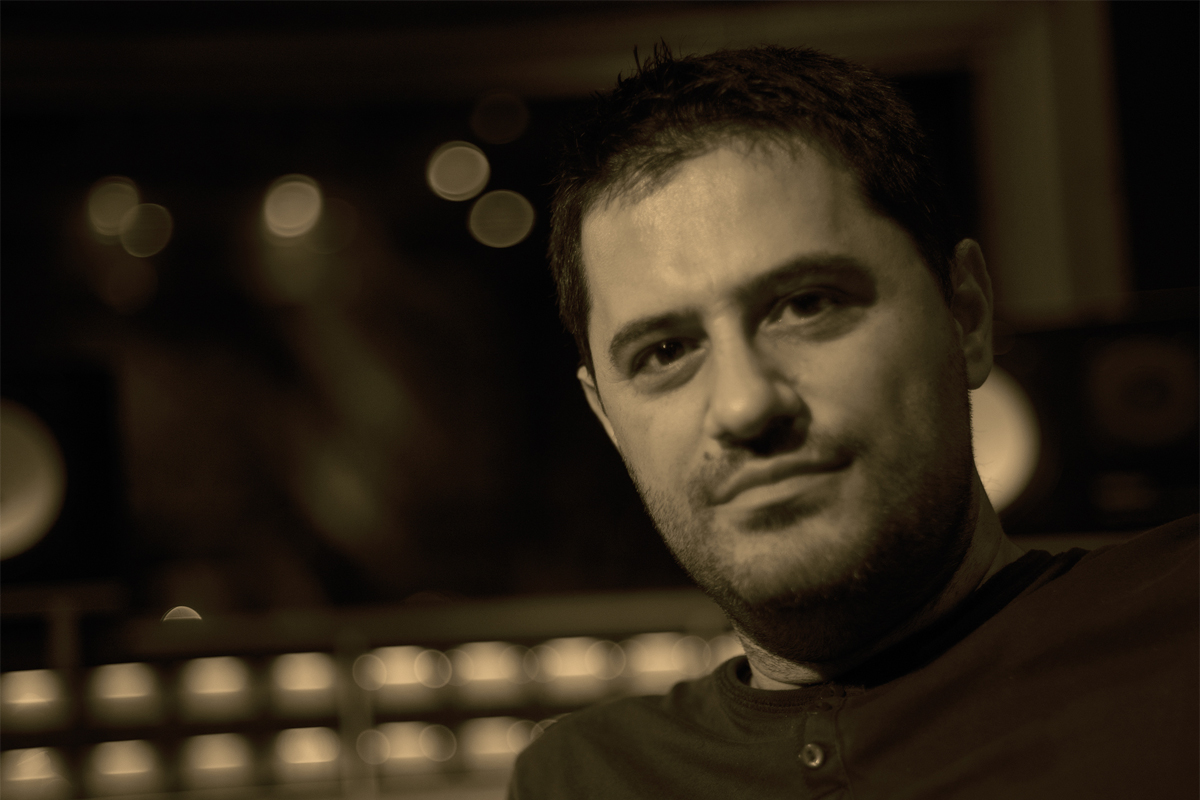 Dimitris Misirlis
Having graduated from the prestigious Alchemea College in London, and earned a distinction in a Sound Engineering and Production course, he went on to co-found the Matrix Studio in Athens, in 2002. His engineering skills and commitment to recording, mixing and mastering has been recognised, as he has been credited on a large number of albums and projects. Since the late 1990s, Dimitri has worked in the music industry, as well as a broadcast and live sound engineer. Working with a range of bands, straddling all genres has allowed Dimitri to develop a flexible and versatile style. He is very enthusiastic and has collaborated with artists from all over the world, producing albums and singles that are praised for the warm and analog feel that they deliver.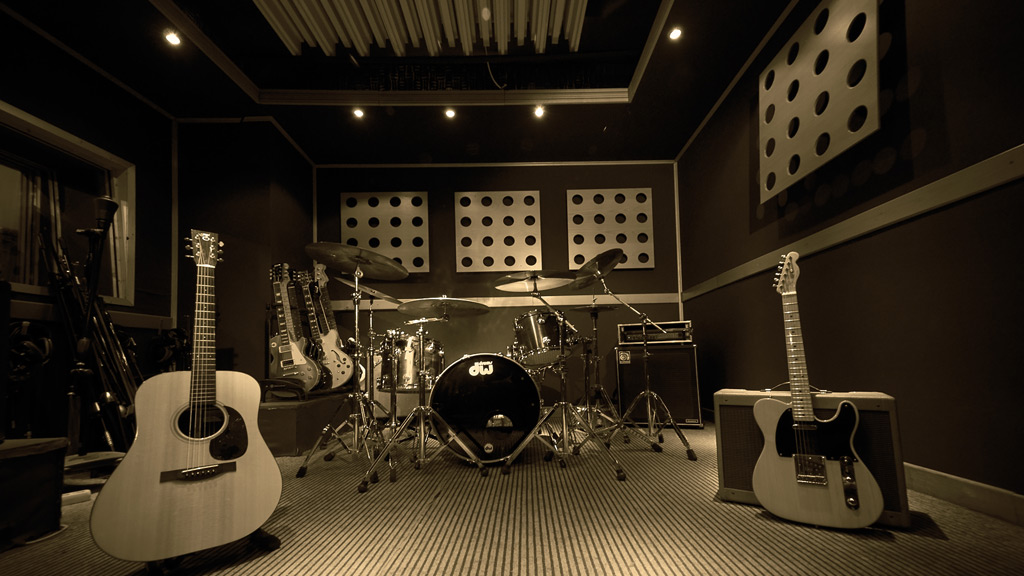 A
 

Mackie Onyx 1640i, Behringer XAIR XR18,

JBL

MPX600

PowerAmp, 

JBL SP212A Speakers,

Lexicon

MPX200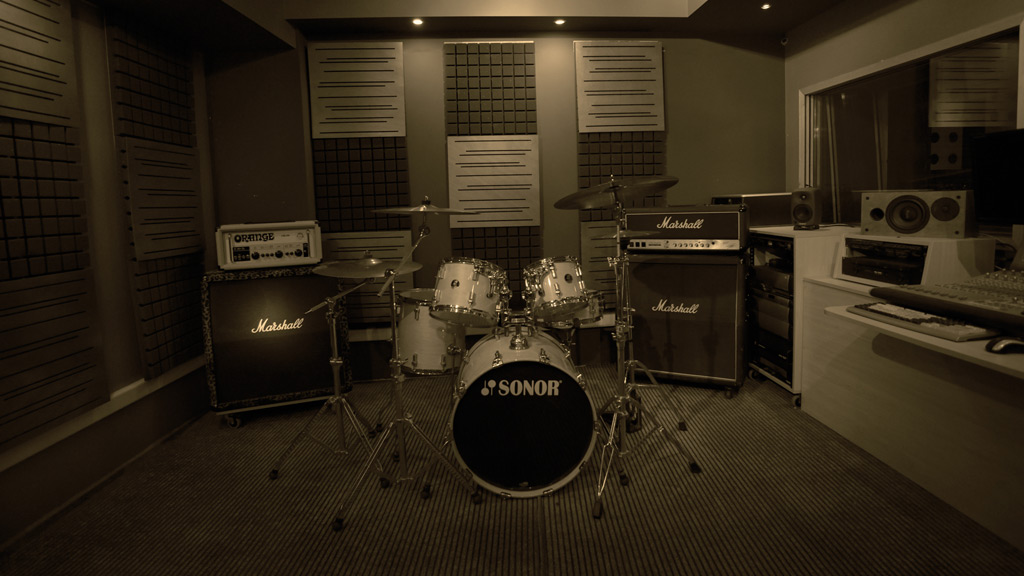 B
Mackie 1402 VLZ Mixer, JBL MP415 Speakers, Crown XLS602 PowerAmp, TC NR1 Nova Reverb
Music Production
Tracking
Editing
Mixing
Mastering
Post Production
ADR
Foley
Location Recording
TV Productions
Advertisment
Audio Montage
Mixage
Speakage
Rehearsing
Rehearsal
8 Track Demo
Video Clip
On Line
Reamping
Mixing
Drum Replacing
Mastering
per Hour
per Day
* In house Engineer Inclusive
** Assistant Engineer Inclusive
Studio A:
* 30 €
* 250 €
Studio B:
* 25 €
* 200 €
Lockout Facility :
* 35 €
* 300 €
Control Room A :
**20 €
**180 €
Control Room B :
**12 €
**100 €
Live Room A :
14 €
120 €
Live Room B :
13 €
110 €
Engineer :
10 €
100 €
Assistant Engineer :
5 €
50 €
Rehearsal Room A :
12 €
-
Rehearsal Room B :
11 €
-
| | Single or 1st Song | Additional Song | 10 Songs in Total |
| --- | --- | --- | --- |
| Mastering | 45 € | 25 € | 270 € |
| Stem Mastering | 60 € | 30 € | 330 € |
| Additional Format | +20% | +20% | +20% |
| Additional Charges | |
| --- | --- |
| New 2″ RMG Studio 762m Magnetic Tape | 220 € 32′ Min Duration at 15IPS |
| Tape Machine Alignment | 50 € |
| Used 2" RMG Studio 762m Magnetic Tape | 10€ per Song |
| Piano tunning | 25 € |
| | |
All above prices are VAT exclusive
1550, 7 Odds, Adedeji Adetayo, Agatus, Allison, Alter Tv, Angelika Dusk, Bandage, Βασίλης Παπακωνσταντίνου, Birthmark, Bootstroke, Γρηγόρης Κλιούμης, DSF, DUSK, Δημήτρης Μητσοτάκης, Ελένη Βιτάλη, Ενδελέχεια, Express Publishing, Fool in the Box, Foss Productions, Given Free Rein, Greg Giarelis, Group Parody, Happy Dog Project, Illusory, Katerina Duska, Kill Goliath, Κώστας & Αλέξανδρος Χατζής, Κώστας Τουρνάς, Λάκης Παπαδόπουλος, Λαυρέντης Μαχαιρίτσας, LEON of Athens, Lumiere, Μάρθα Φριτζίλα, Marina Satti, Mega Channel, Nightstalker, Νικήτας Κλιντ, No Man's Land, Panos Birbas, Plague, Philharmongrell, Project Renegade, Puta Volcano, Rima oud duo, Rita Mosss, Ρόδες, Rosewood Brothers, RSN,Secrecy of State, SMA RA GDA, Sta Vento, Σταύρος Λάντσιας, Syntelia, The Noiz Figures, Terrapin, Wind Telecomunications, Wolfy Funk Project, Χρήστος Παπαδόπουλος, Zemial
Dimitris Mitsotakis: Music Producer Songwriter,
Frontyard: Record Label,
George Koltsiou: Music Producer – Arranger
George Bokos: Music Producer – Arranger,
Nikos Goudinakis: Sound Engineer – Producer,
Xristos Andreou: PA rentals,
Costas Broumas: Photographer – Cinematographer,
Dimitrios Dorian: Drums Specialist
Nick Kolomvounis: Great all around-you name it you have it guy
Address
Narkissou 10
Athens
11364
Phone
+30 2108668190
+30 2108668315
info@matrixstudio.gr
[contact-form-7 id="66″ title="Contact form 1″]